SPRINGING FORWARD IN 2018
June 6, 2018
PERFORMANCE AT THE HOTEL CAFE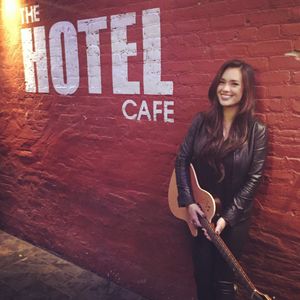 Mid January marked my first performance at Hollywood's famous Hotel Cafe, in collaboration with Sound Collective. 
A singer/songwriter's dream venue, The Hotel Cafe boasts a listening room culture, where people come from all over to hear your stories and celebrate your dreams. It was a special performance for me— one that I will forever cherish. The room was dimly lit and the crowd was attentive, supportive, and fully engaged.  
I performed all original songs, featuring a few songs from my album "Easy Way Out" as well as unveiling a handful of new songs that have yet to be recorded.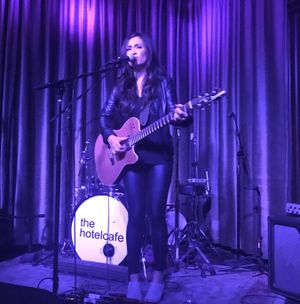 WINTER NAMM APPEARANCES & OTHER NEWS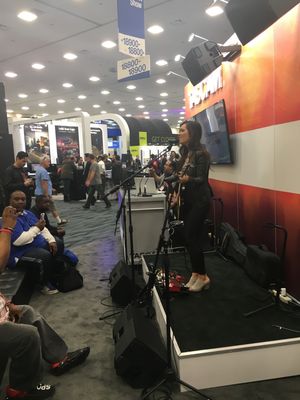 I had the pleasure of spending my last weekend as a Los Angeles resident at the annual Winter NAMM Show (National Association of Music Merchants) in Anaheim, where I was invited to perform on stage at the TASCAM booth. After playing an all-original set, I met with TASCAM's Director of Marketing as well as a rep from their PR agency, which was pretty exciting. 
The next day of the event I got an impromptu invitation to perform on Godin Guitars' stage in their display room! As a long time fan of their guitars, I was beyond thrilled at the opportunity to perform and proudly showcase the smooth versatility of my Godin A6 Ultra!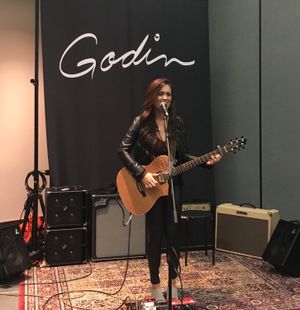 I spent final day of the convention networking with other musicians and music vendors, including G7th Capos (the luxury brand of guitar capos), and was pleased to come out of the event with an endorsement with them. Take a look at  my artist page on their website .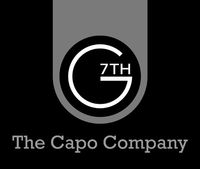 CALIFORNIA NEXT WEEK!
February 5th marked my cross-country move to Atlanta, GA. Next week I'm excited to return to LA for a visit to network and play at a couple of my favorite venues. Come see me next Thursday and Friday night at my old stomping grounds! 
June 14th @ The Aloft Hotel (WXYZ Lounge) 6-10pm
El Segundo at LAX
June 15th @ The Portofino Hotel (Lobby Lounge) 6-9pm
Redondo Beach 
 
MEANWHILE, IN ATLANTA...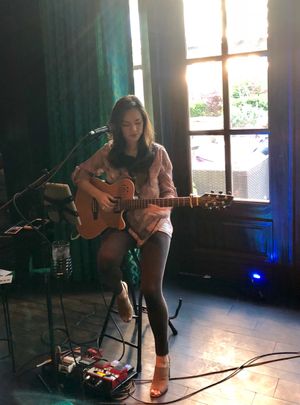 Since my arrival to Atlanta, I've played at a few different venues: Suburban Tap, Pour Kitchen + Bar, Chops (in their member's only Cigar Lounge), and Old Country Place...
I've also begun booking some private events for the summer such as wedding receptions and house parties.
Most notably, though, I have secured a residency at Atlas Tavern & Restaurant in the St. Regis Hotel in Buckhead. Catch me there every Thursday from 6:30-10:30PM either on the patio (weather permitting) or in the Tavern!
One of Atlanta's most prominent bloggers recently wrote a segment on Atlas and its live music scene, where I am mentioned. Read the article here.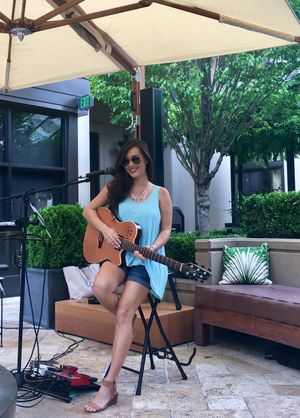 For more info on my schedule and upcoming shows, or to book a private event, check out MelissaBret.com!
For the latest updates, follow me on Instagram, Facebook, and Twitter at @MelisBMusic
As always, thank you endlessly for your continued support!